It's here - Internet Explorer for the Xbox 360. I wasn't really missing it, but I guess the Wii has Opera, and the PS3 has a browser (of sorts), so why not on the Xbox?
Another Browser to Test?
Short answer: no. All tests I've done have shown it to be fully compatible with IE9 on Windows 7, so with luck, we shouldn't have to test on the Xbox specifically. This is especially good when you remember that…
Typing with a Controller Still Sucks
It's not much fun, no matter how you do it - a controller doesn't easily replace a keyboard and mouse. That said, the cursor is essentially a mouse cursor (so your mouseover code will still work), and the on screen keyboard isn't bad at all. IE even has an autocomplete feature that worked pretty well in my testing, so you often don't have to type the full domain name to get where you want to go (unless you want to go somewhere besides the site's homepage).
User Agent String
It's the same as 32-bit Windows 7 IE9, with "Xbox" added:
Mozilla/5.0 (compatible; MSIE 9.0; Windows NT 6.1; Trident/5.0; Xbox)
Rendering
The rendering on the Xbox is very similar to desktop IE9, differing only when using box-shadow, as far as I can tell. The shadows don't blur, so they can look a bit odd, but don't totally destroy the look of most pages.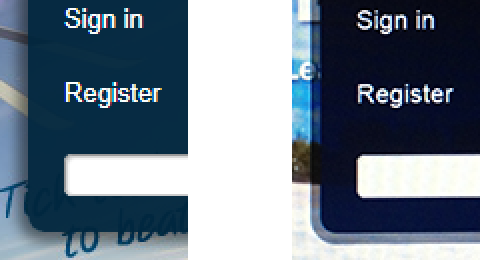 IE9 for Xbox's html5test, css3test, and Acid 3 scores were identical to IE9, so it seems to be a fully-functional port.
Summary
IE9 for Xbox 360 doesn't render perfectly, isn't very fast, and isn't very intuitive, but when comparing it to other console browsers, it's quite good.